Car Rental vs Car Sharing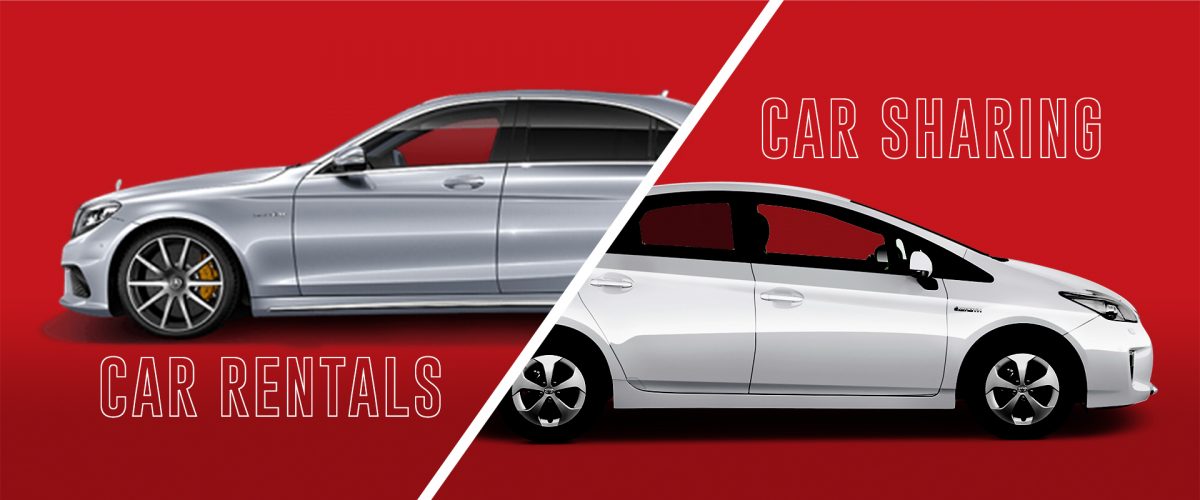 Confused about the difference between Car Rental and Car Sharing? Let us help break it down in comparison for you. Both are allowing you to rent a car for your own usage. So what exactly sets these two concepts apart?
Here's a comparison table to better illustrate the difference:
Car Sharing
Car Rental
Access to Vehicle
Vehicle is available 24/7
During retail / office hours only
Booking Process
and Duration
Last minute or in advance, by the hour rentals
In advance, rental by days, months or years
Location
Mostly islandwide
Specific location or direct delivery
Usage
Short, ad-hoc trips
Longer duration,
minimally half a day rental
Assistance
App, Live Chat, Hotline
Hotline, Relationship Consultant
Cost
Cheaper during shorter duration
Cheaper during longer duration
Insurance excess
Basic insurance coverage
Basic insurance coverage with the option to add CDW
Variety of vehicle
Usually has a limited selection of vehicle
Will have more option to choose from
Including the more popular continental models
As you have noticed, there are in fact distinct differences between both car rental models. Here are some of the main points that you may want to consider when choosing between the two:
1. Access to Vehicle
Car Rental:
In normal circumstances, you will need to visit a rental company physically to get the car, the vehicle will not be available for rental after office hours.
Car Sharing:
With car sharing, the cars are available 24/7 (as long as you visit the car park), so you'll be able to book a car at any time of the day. Simply unlock the car using a membership card or app, eliminating the hassle of collecting keys!
2. Location of vehicles
Car Rental:
For car rental, the cars are usually located in a centralized area, however some car rental companies (i.e. Motorway Car Rentals) are offering vehicle delivery services. So simply wait at the comfort of your home for the car to be delivered.
Car Sharing:
To locate a car near you is simple, you just have to locate the car that is nearest to you.
3. Usage
Car Rental:
Car rental packages are available at a fixed price, so you don't have to worry about how long you drive for or the distance travelled. This is better for users who need a car for longer durations. In addition, you will often get better pricing if you commit for a longer period of time.
Car Sharing:
Most car sharing services charge by hours or mileage, and this flexibility makes it ideal for users who need a car on an ad-hoc basis. Some car sharing companies require a subscription model.
4. Insurance Excess
Car Rental:
Basic insurance coverage with the option to add additional collision damage waiver (CDW) which helps to lower the insurance excess during an accident.
Car Sharing:
Most of the companies only have basic insurance coverage.
5. Variety of vehicle options
Car Rental:
Usually has a wide selection of models which include the popular models from the Japanese, Korean and Continental models. I.e. convertibles, Coupe and commercial vehicles etc…
Car Sharing:
Most of the Car sharing platforms only have the everyday Japanese make available.
The recommendation
If you have a daily need for a vehicle on a daily basis (or on a duration for more than half a day), a car rental model would be more suitable for you as you will be able to access the vehicle throughout the entire duration of the rental. For shorter-term usage, car sharing might be the best option.
We hope this comparison helped you get a better idea of car sharing and car rental concept.